The Twinsonic model 12F is based on the design of the model 12. It features dual outer rotators under polycarbonate lenses and a drivers side motor. This model featured a five position terminal block with PWR, GND, SPKR and FLASHER
The first edition of the 12F offered inner mounted par36 (ge4414) bulbs, these were flashed left to right and front to back with a tung sol 537 can flasher.

The engineers at Federal Signal were asked to create a second edition light bar with both alternating flashing lights and also forward facing 3 step cascade mirrors. They did this by taking a model 12X lower front facing 3 step cascade mirror and adding a mounting base on top of it. they then fashioned a lens / lamp holder assembly. they mounted this same as the top mirror of the model 12X and used a inner rear mounting stabilizer. They mounted a Tung Sol 537 style can flasher and holder to the top mounting stud on the gear cage. The flasher is wired to a space on the terminal block and to each of the bulb holders.  The lenses are cut down from Dietz. These lenses were offered in clear, amber, red and blue.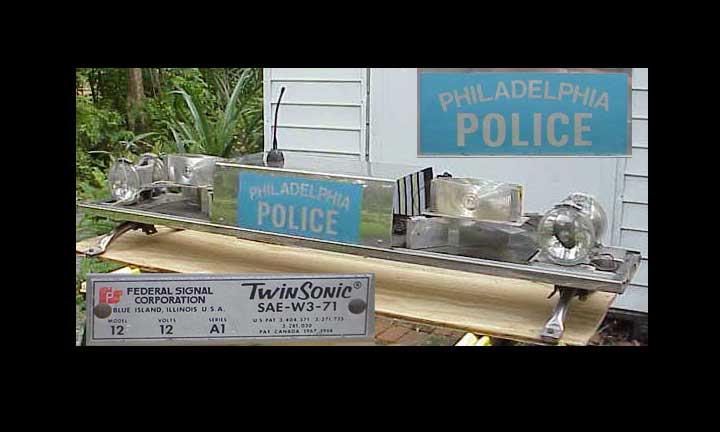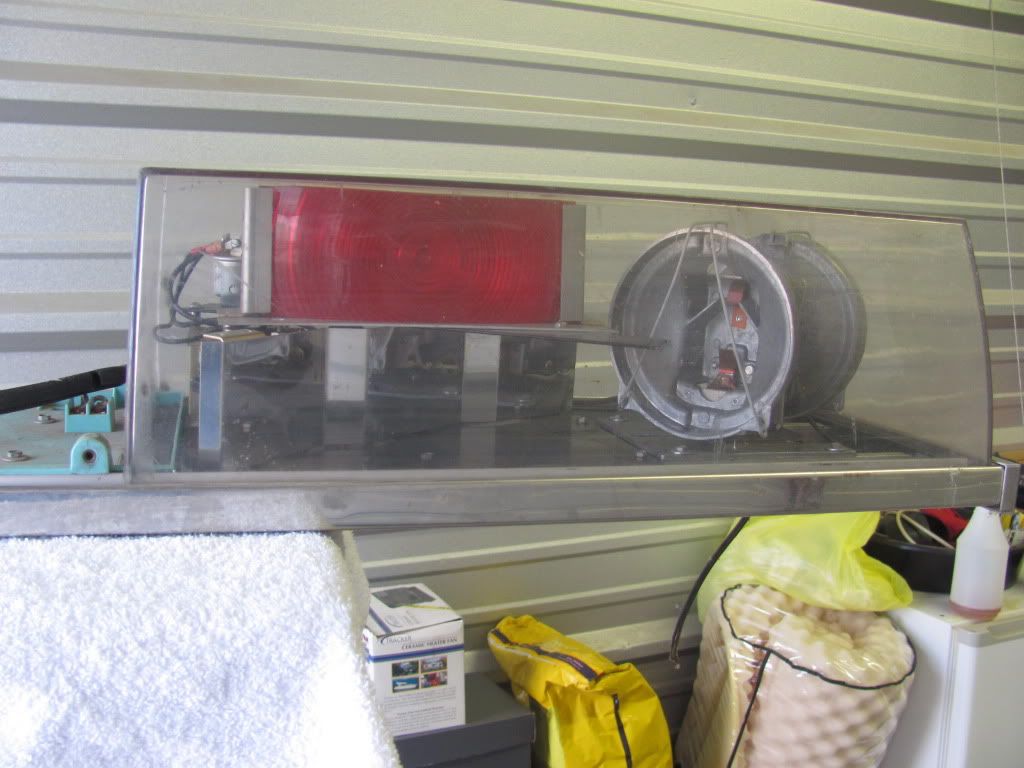 Photo's courtesy of stansdds, elightz.